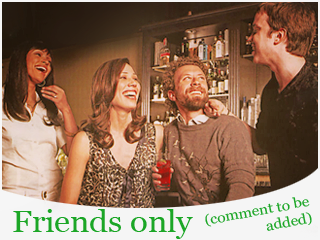 This journal is friends only. Graphic entries such as icon batchs and fandom squee are open but personal stuff stays locked.
Everything you need to know about me (from what's my name to how old I am, where I live, yada yada) can be found in
my profile
. Just so you know, I tend to write a lot about the TV show BONES and Emily Deschanel (Because I <3 her and she's TEH MOTHERFUCKING BOMB). The current shows I'm watching are: BONES, Wilfred, Castle, Parenthood, New Girl, Grey's Anatomy, Glee, How I Met Your Mother, Southland, Rizzoli & Isles, Modern Family,
and occasionally Gossip Girl
. Shows from the past (or that have been cancelled): 30 Rock, Greek, My Boys, Eureka, Warehouse 13, Lie To Me, The O.C., ER, The West Wing, Third Watch, Gilmore Girls, Everwood, Privileged, Dougie Howser M.D. and Angel.
Current Mood:
determined